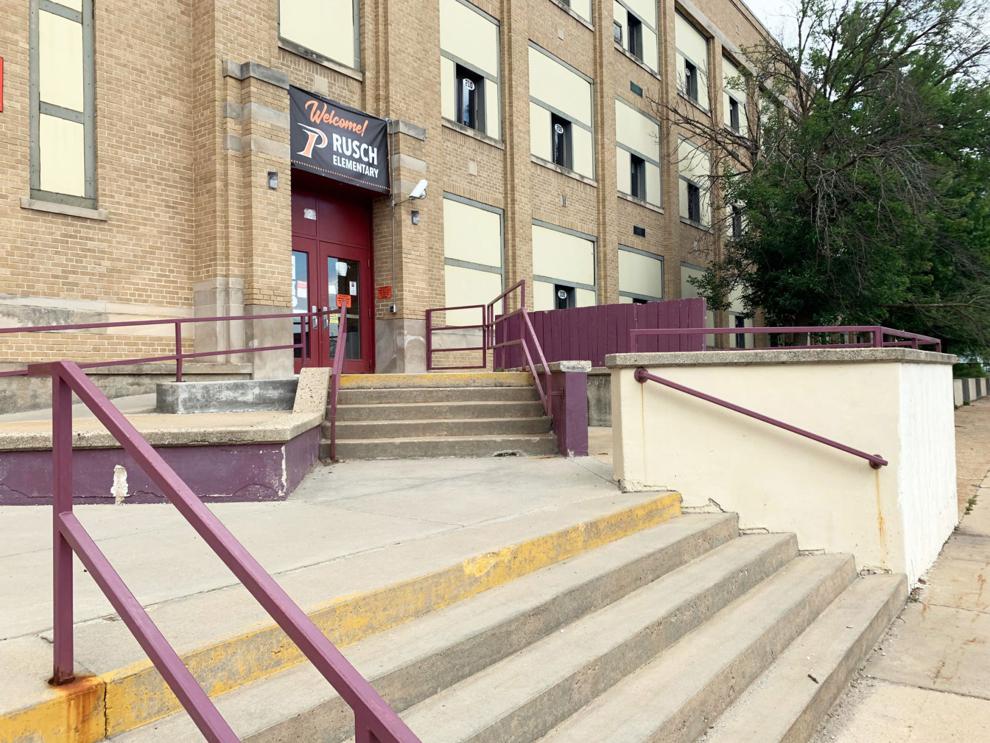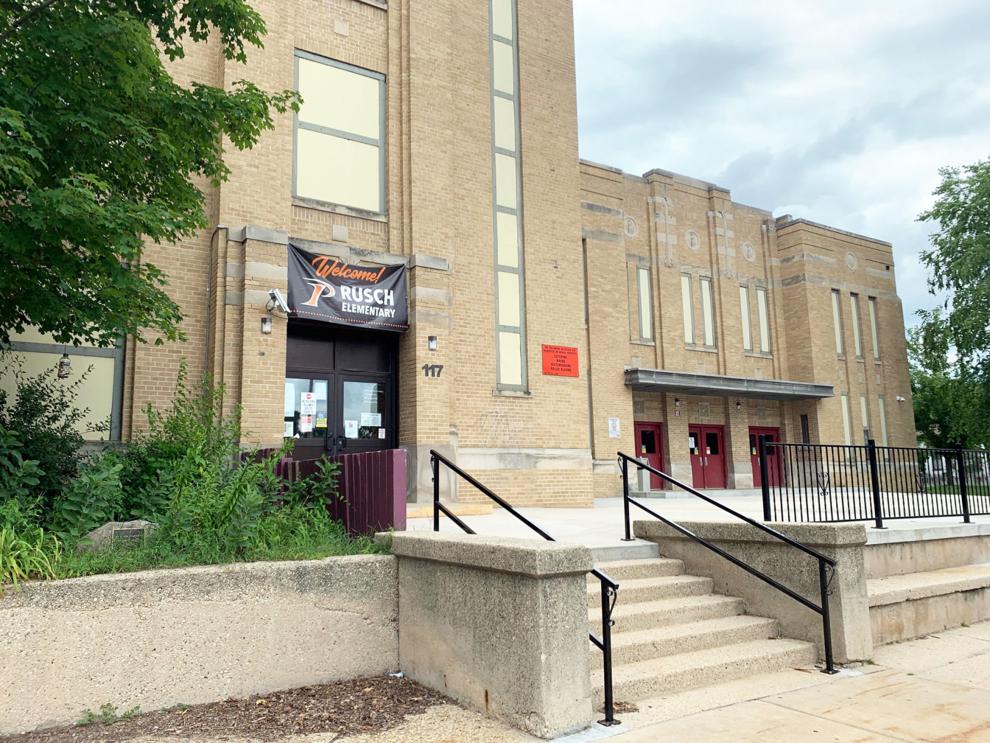 Next year, the Portage Community School District will close Rusch Elementary School instead of spending $18 million to repair it.
Students attending Rusch will be transferred to John Muir Elementary School and Woodridge Primary School when the 2021-22 school year is completed, the school board decided Monday. It made the decision after CESA 10 audited all seven buildings in the district from February to May and presented its findings to the Portage School Board in June.
Issues at Rusch Elementary include electrical, HVAC, windows, the roof, boiler piping, Americans with Disabilities Act-accessibility issues and more.
"The cost to address the crucial areas at Rusch would have been more than double what it will cost to address all of the other buildings in the district," District Administrator Josh Sween said.
Repairs to the rest of the buildings in the district should amount to about $8 million including a water drainage issue that stretches from Bartels Middle School to the Gerstenkorn Administration Building, Woodridge Elementary, John Muir Elementary and, eventually, the high school. It's causing severe deterioration at John Muir and the high school.
Repairs at buildings other than Rusch will be covered by the district's capital improvement fund, which currently has about $6 million, Sween said. The water diversion project could begin in 2021.
Consolidation of Portage elementary schools will likely include the addition of two classrooms at Woodridge and turning two larger classrooms at John Muir into four regular-sized classrooms, Sween said. It will also include updates to the HVAC and ventilation systems at both schools.
Rusch Elementary, constructed in 1939 as a high school, currently has 210 students in grades K-5.
John Muir Elementary has about 300 students in grades 2-5 and Woodridge has 165 students in grades K-1.
Another big reason for consolidating the elementary schools is that the school district has experienced declining enrollment for the past several years, School Board President Steve Pate and Assistant Superintendent and Director of Business Operations Peter Hibner said.
With about 2,150 students currently, the school district has about 300 fewer students today than it did five years ago. Ten years ago, the average class size in Portage was between 190 to 200 students and today it's 130 to 140 students.
"Most school districts in Wisconsin face declining enrollment and it's tricky to determine why, exactly," Hibner said, citing possible reasons as smaller families in the modern era and not as many people moving into the region.
The school district currently projects that it will only have 1,826 students by 2025-26, Pate said.
The retirement of the Rusch building should not lead to staff reduction, Sween said. "We'll be able to absorb the staff from Rusch, and that's really one of the strong points of this plan."
The district will later consider demolition or partial demolition of the Rusch building. It intends to keep the community pool facility open until it can find an alternative option for the pool, Sween said.
The district is having ongoing discussions with the city regarding development of the property, in general, "because it's a beautiful area with lots of options," Sween said, noting its proximity to Goodyear Park with the Splash Pad and skate park.
"The big thing here to look at is we have strong history of fiscal responsibility in the school district and will continue to prepare for future," Sween said of retiring Rusch. "Because we've done that, we can address the critical areas of need at our other facilities without going to the community for referendum."
Masks optional; early-release Fridays
The school board also decided Monday to make the wearing of masks for public health reasons optional beginning July 24, at the conclusion of summer school. The board made the decision with the idea that it might need to reinstate a mask policy later on depending on the public health situation, Pate and Sween said.
"I think from a COVID standpoint, we're now past the worst of it," Pate said. "This is a good step toward hopefully getting back to normal."
The school district will also have early-release days on Fridays beginning next school year, the board decided Monday. The district will have staff in-service days from 1 to 3 p.m. Fridays.
Exceptions for early-release Fridays include weeks where there's in-service on Monday or when there are holidays or special events such as Homecoming, Sween said.
GALLERY: Portage Safety Day 2021